FEATURED CONTENT TRENDING NOW
FEATURED VIDEOS SUBSCRIBE TO THE STUDIO MAO YOUTUBE CHANNEL.
DISCOVER MORE
STUDIO MAO KEY BUSINESS LINES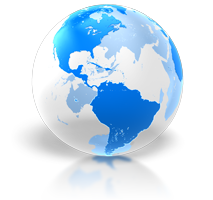 Established in 2006 Studio Mao specializes in the independent film market and is dedicated to producing landmark movies by working with the industry's most talented individuals. Here is where innovation and creativity take on life. The company's mantra is "Leave No Creative Stone Unturned"
Films premiere at major festival venues with broad support from the actors, writers and directors, enabling films to lead the field in sales potential. Screenings at the Toronto International Film Festival(TIFF), Sundance Film Festival, the Berlin International Film Festival and the Marché du Film in Cannes have led to strong domestic and international sales.
A rich library of films, music and images are curated for licensing worldwide, and partnerships with leading cloud content managers enable world-class level service encompassing secure delivery and end-user satisfaction. Sign up now to get the latest Studio Mao news!
"Feel the passion of film. Experience the magic on screen"
DISCOVER MORE